Yantriks is helping retailers meet the needs of the modern e-consumer, by providing the consumer with a convenient and personalized experience throughout their order fulfillment journey. Used by leading retail and eCommerce companies, the Yantriks Fulfillment Platform brings together inventory, fulfillment and customer location data in a single platform resulting in higher conversion rates, lowered abandonment, and increased customer satisfaction.
The goal of the project was to modernize the Yantriks brand into something that speaks to their technical strengths, modern platform, and reliability.

Sketching is one of the most valuable stages in the branding process. This is a visual exploration that can lead to new ideas that I may have not considered in initial notes and thoughts. During this stage, I just explore what works and what doesn't to discover which shape expresses a brand's mood in the best way. Sometimes it's on paper with a pencil, and sometimes it is just rough digital sketches in Illustrator like this particular project.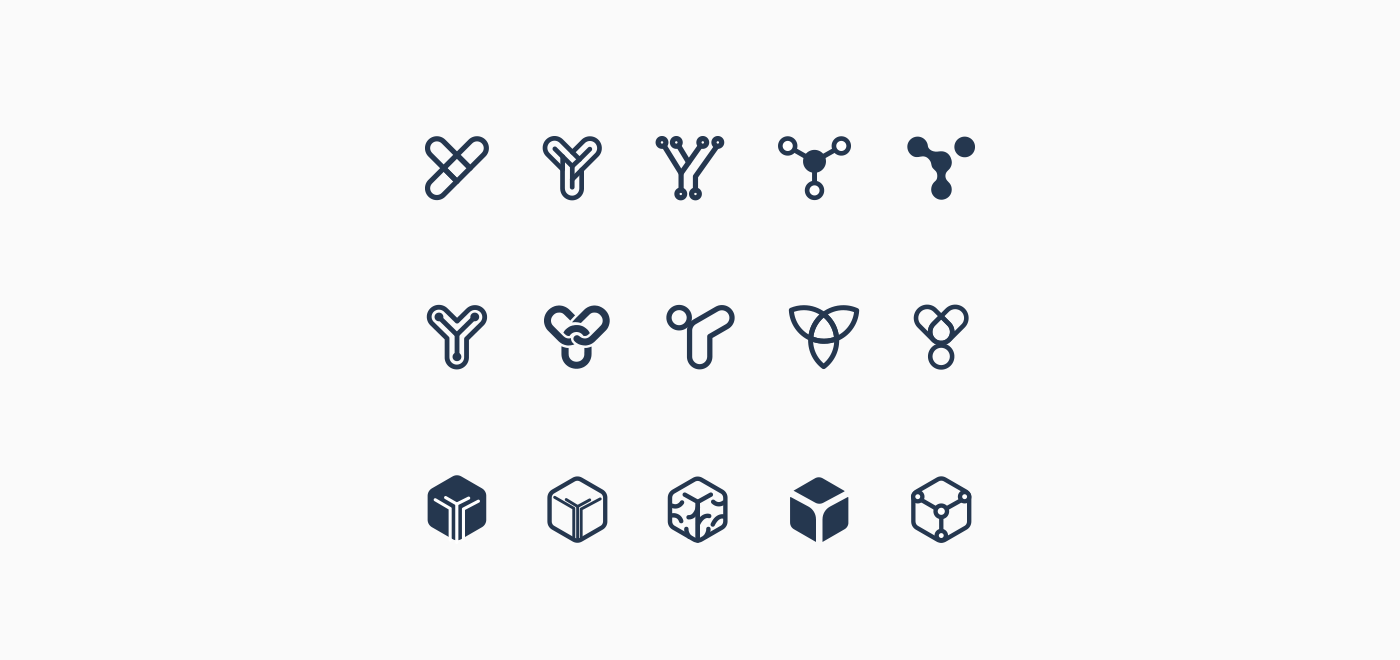 For the next step, I narrowed the logos to 4 different directions that fit the brand personality and goals the best using sample colours and wordmark examples. These 4 directions were then presented to the client for review and feedback.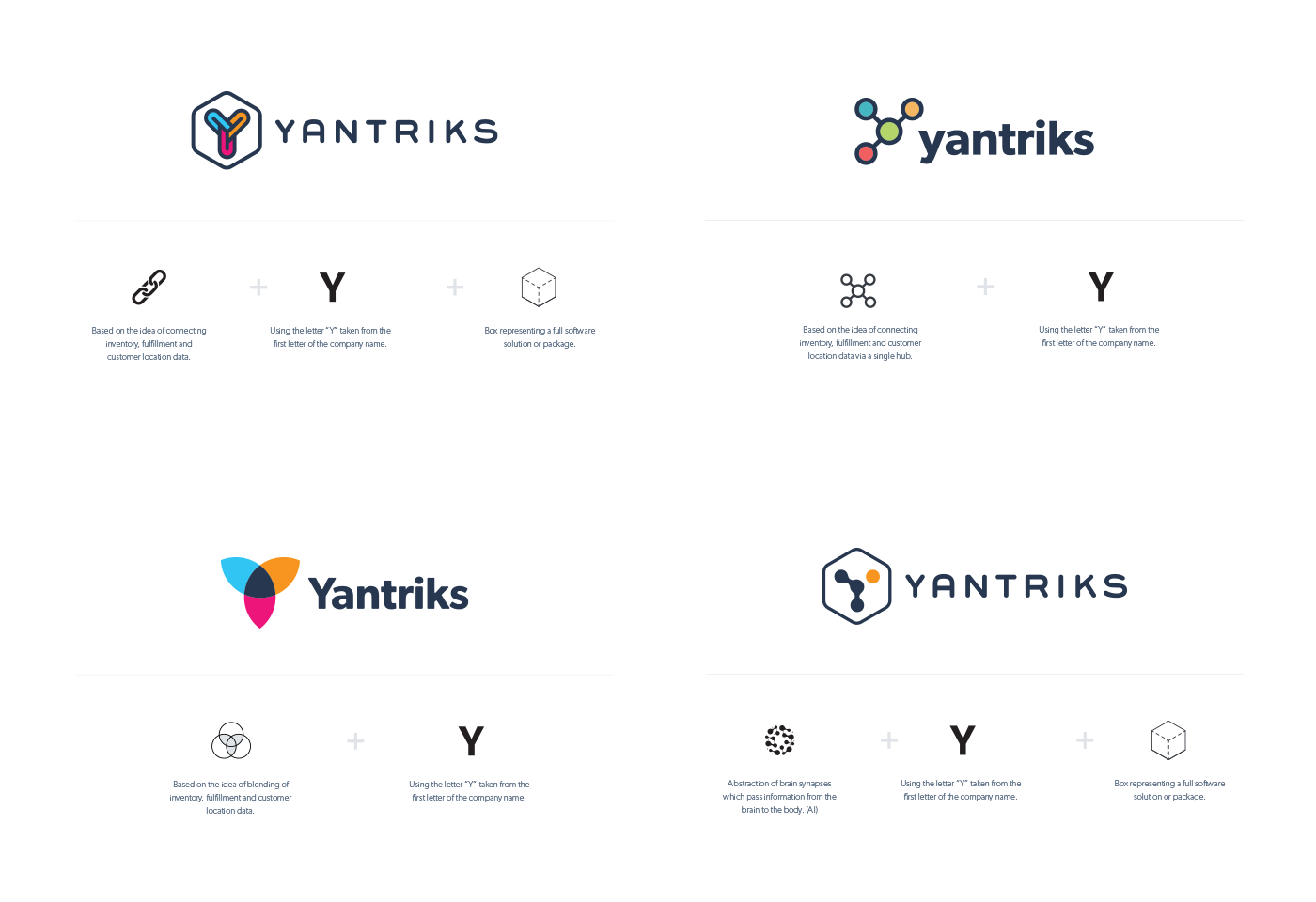 Once a direction was selected, I took the client's feedback and solidified the logo further. Light blue was chosen as the main colour to represent trust and intelligence. The dark blue secondary colour represents knowledge, power and integrity.



Alternative logos with vertical alignment were then created for use when horizontal space is limited.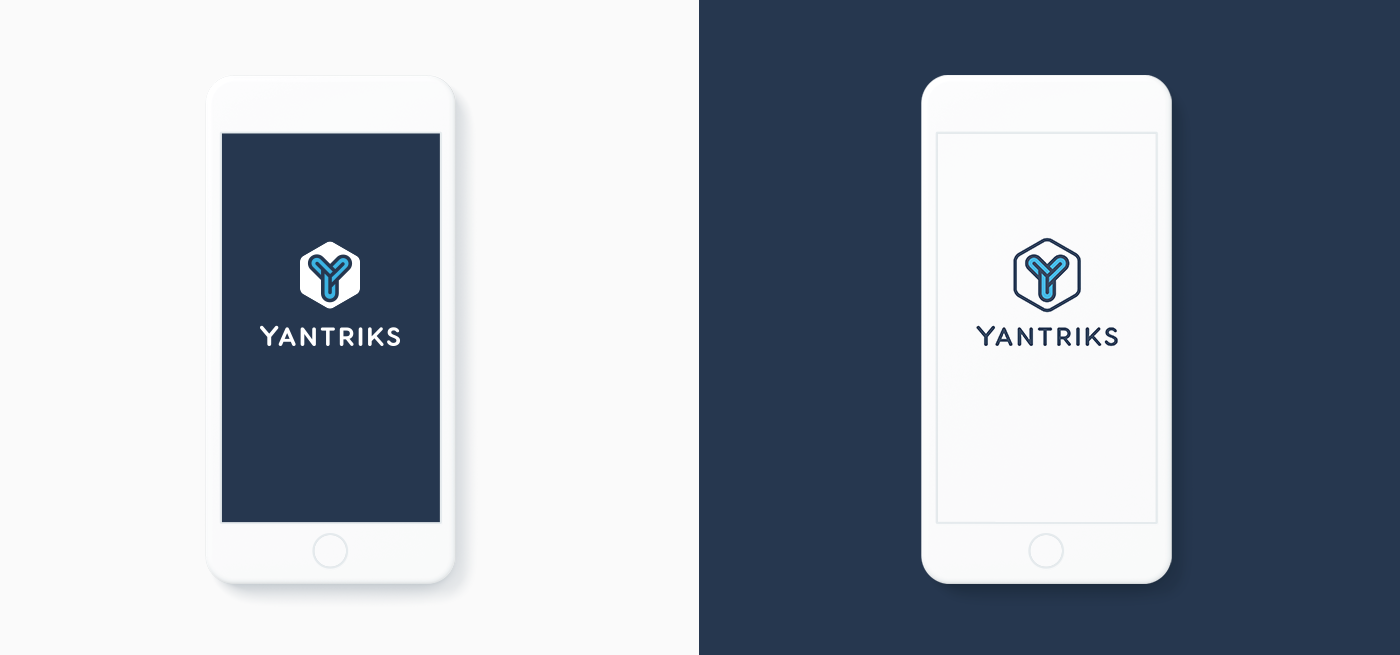 Iconography was developed to keep consistent with the new hexagon brand shape and main brand colours. Illustration style was kept clean and consistent using white outlines with strong visual concepts.
The redesign resulted in increased brand recognition among potential customers, a clear visual style that can be easily followed for future design applications, and a strong brand that has the simplicity to outlast design trends.